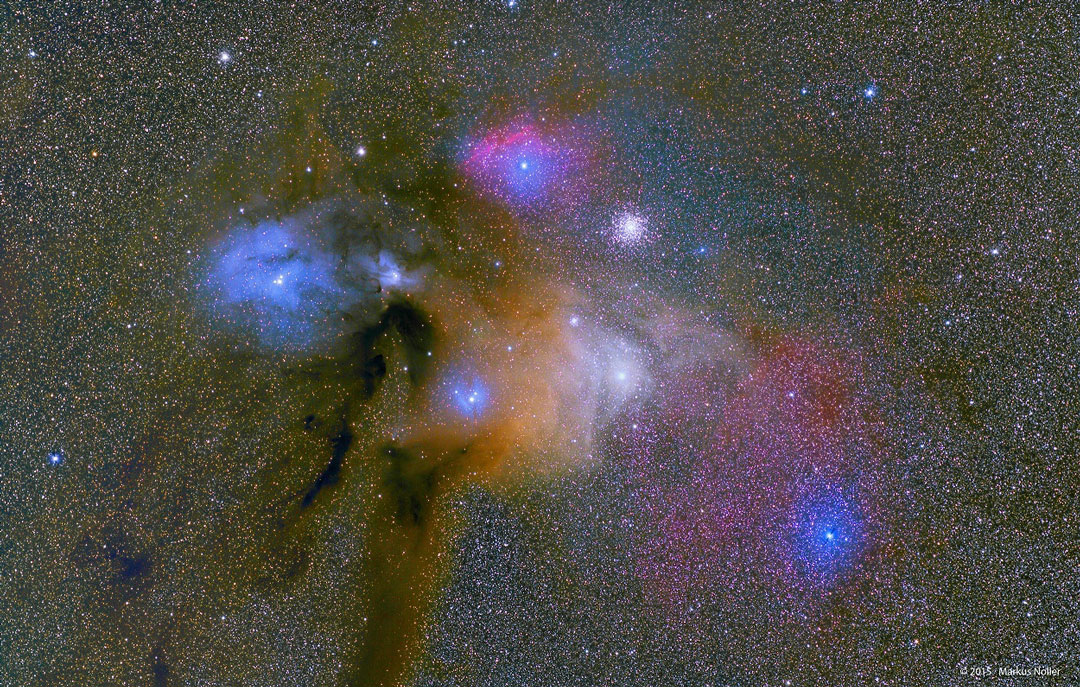 Image Credit & Copyright:
Markus Noller
(
Deep-Sky-Images
)
Yet another picture I'm sure is similar to one I already have up. I just kind of liked it for the starfield in the background of the nebula and a Globular cluster to the right of the nebulae.
Quote for the day,
"God is over all things, under all things, outside all; inside all; within but not enclosed; without but not extended; above but not raised up; below but not depressed; wholly above, presiding; wholly beneath, sustaining; wholly without, embracing; wholly within, filling." - Archbishop Hildebert
- Science news for the day is in the comments section . . .